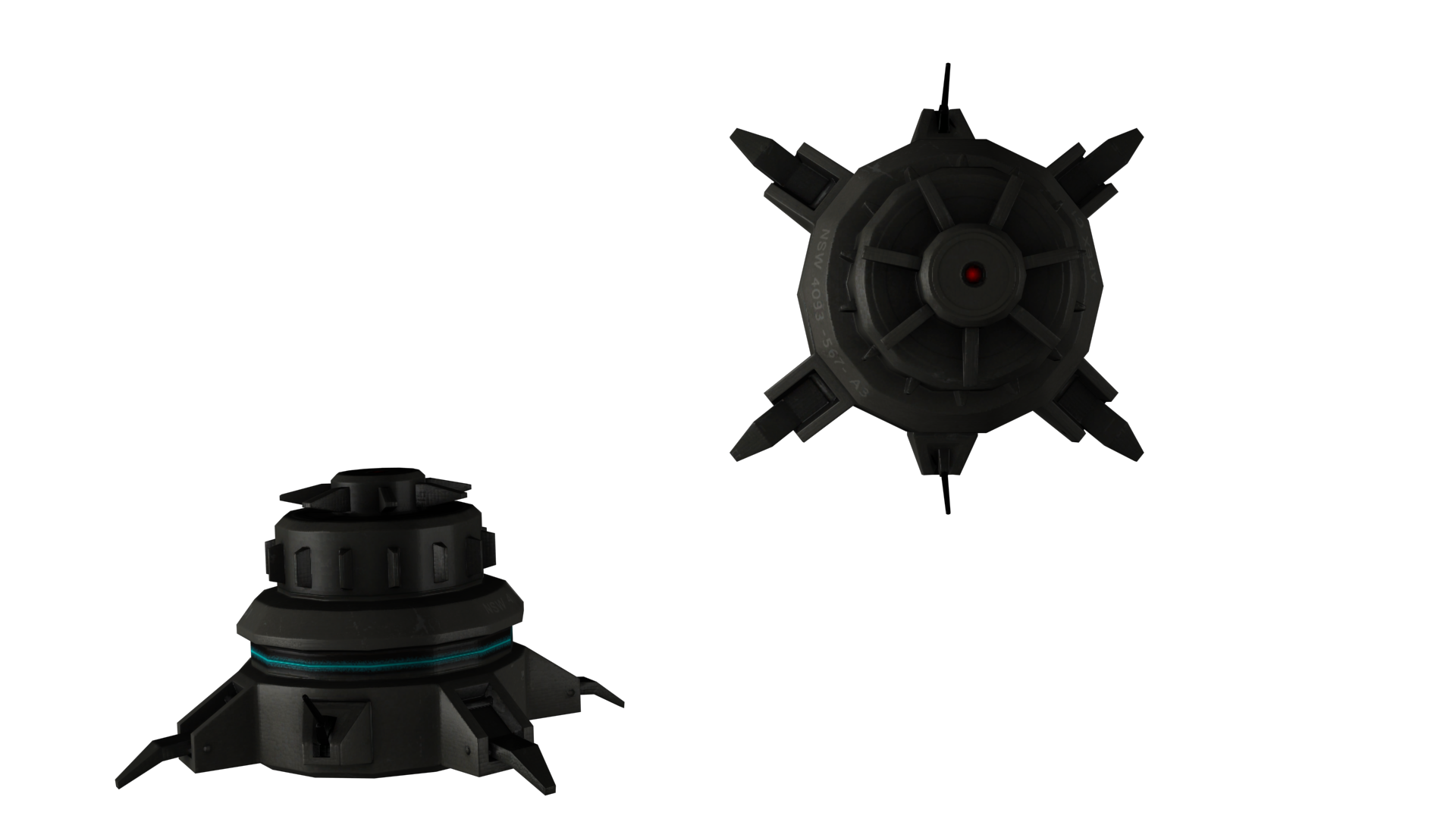 Nucstar
Mine
Weight (kg): 4
Volume: 2
Explosion Radius (m): 300 (+500 EMP)
Damage: 100-500
Once deployed, it can only be remote (500m range) detonated using the Remote Access Pad
The closer a player or object is to the center of the blast, the more damage that it does.
Upon detonation it also emits an Electro-Magnetic Pulse with disrupts nearby electronics including vehicles, aircraft, shields etc
Due to its devastating effects, only one Nucstar mine can be detonated per hour. Also, any deployed Nucstar that is not detonated with 10 mins, will self-destruct without a nuclear explosion.
The mine can be detected by the Tactical Warning System
Aircrafts
Androids
Carriers
Characters
Decorations
Defense Systems
Deployables
Infantry Gear
Infantry Weapons
Key Buildings
Ordnance
Other
Stations
Vehicles
World Map