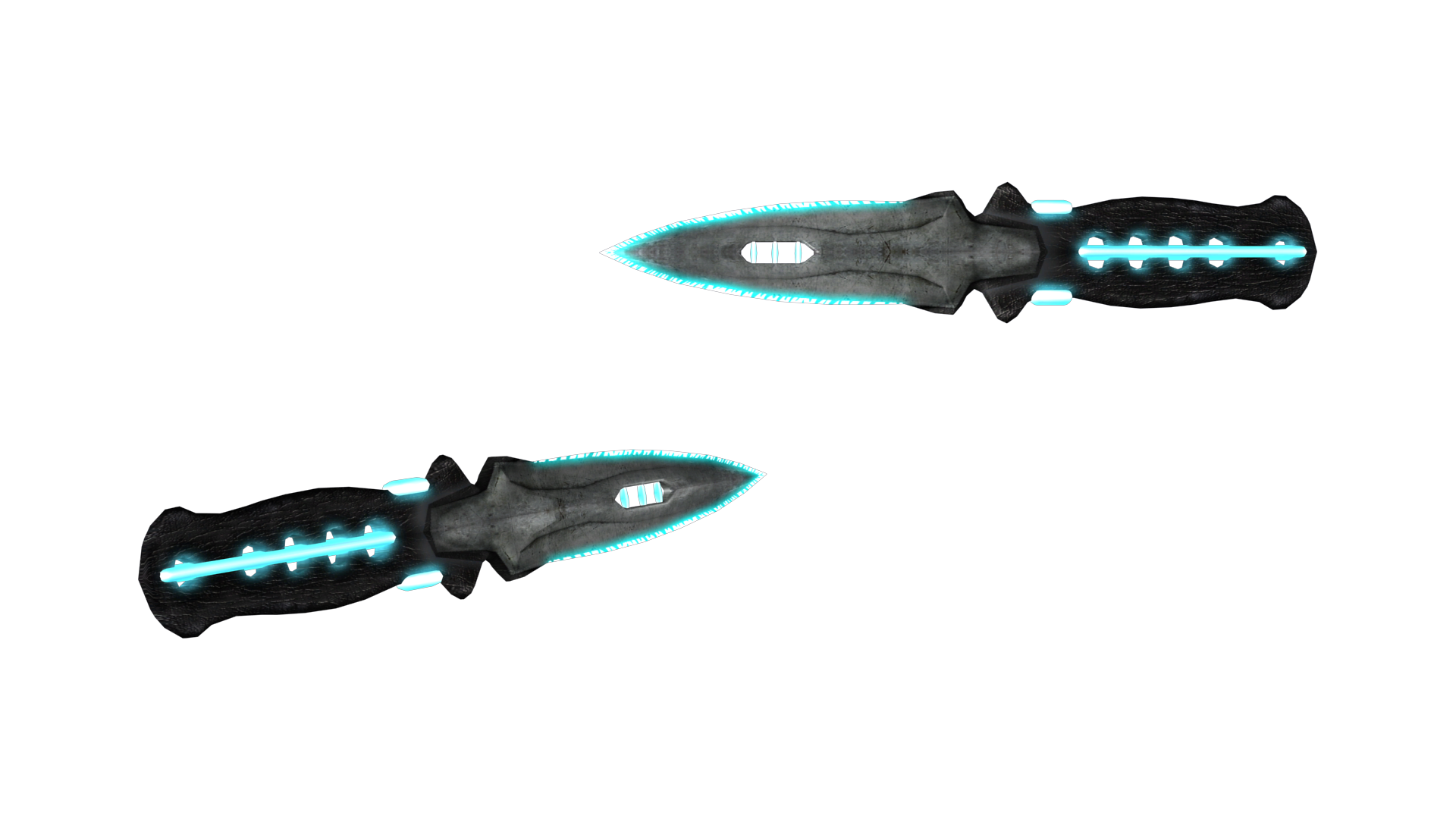 Throwing Knife
Throwing Weapon
Weight (kg):
Throwing Knife01: 1
Throwing Knife02: 1
Volume:
Throwing Knife01: 1
Throwing Knife02: 1
Fire/Reload Rate (ms):
Throwing Knife01: 1000 / 1500
Throwing Knife02: 1000 / 1500
Damage:
Throwing Knife01: 20
Throwing Knife02: 40
Max Range (m):
Throwing Knife01: 50
Throwing Knife02: 50
Thrown knives cause damage to players when hit. After a hit, they drop to the ground and can be picked up.
To use, equip the knife, then press the fire button once to enter throw mode which takes 15s. To throw, release the fire button when ready.
The knife range is around 50m.
Aircrafts
Androids
Carriers
Characters
Decorations
Defense Systems
Deployables
Infantry Gear
Infantry Weapons
Key Buildings
Ordnance
Other
Stations
Vehicles
World Map